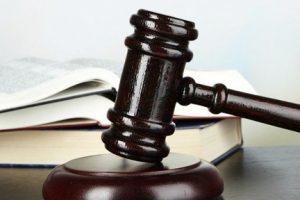 House Bill 142, Protect Our Students
Members of the House K-12 Education Committee passed a bill on Tuesday that would modify laws relating to sex offenses against students and increase penalties for school administrators who fail to report misconduct towards children. House Bill 142, entitled the "Protect Our Students Act," was filed at the request of the NC Department of Public Instruction (NCDPI), led by State Superintendent Catherine Truitt, who recently called on lawmakers to introduce legislation to protect students against sexual misconduct at school.
While all individuals and institutions in North Carolina already have a duty to report suspected child abuse under existing state law, and school principals have an additional duty to immediately report to law enforcement when certain offenses occur on school property, H142 would increase the penalty from a Class 1 misdemeanor to a Class I felony for school administrators failing to report. The bill, as summarized by legislative staff here, would also require the Center for Safer Schools to "produce and distribute an informational video related to child abuse and neglect," which schools would be required to show students in grades six through twelve.
While NCASA appreciated the efforts of NCDPI and the bill sponsors to increase student safety, NCASA requested certain parts of the bill be modified for clarity and conformity with existing laws; however, lawmakers noted changes to the bill were unlikely due to the sensitive nature of the bill topic. The bill is expected to be heard next in the House Judiciary 2 Committee, and if approved, then the House Rules Committee and vote by the full House chamber before a repeat of the process in the Senate.
House Bill 131, Protect NC Ed. Savings & Investment Accounts
The House Judiciary 1 Committee approved on Wednesday a bill that would protect money saved in 529 Education Savings Accounts and NC ABLE accounts from creditors or judgments. House Bill 131, entitled "Protect NC Ed. Savings & Investment Accounts," was introduced by Rep. Jeffrey Elmore (R-Wilkes) to prevent students from losing their college savings and helping them "not suffer from bad choices that were made by other people." If approved, North Carolina would join 22 other states with similar laws protecting education savings accounts, South Carolina, Virginia, and Tennessee. The bill is scheduled to be heard next in the House Rules Committee, and if approved, then a vote by the full House chamber before a repeat of the process in the Senate.
Other Bill Action This Week
Lawmakers also introduced and/or discussed legislation relating to school calendar flexibility, student tobacco and nicotine use, Virtual Charter School Pilot Program changes, and more. Click HERE to view NCASA's list of all major K-12 education-related bills that received action this week.