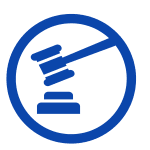 2022 School Law and Policy Symposium
Since 2011, our School Law and Policy Symposium has been a collaborative event, featuring some of NC's top education attorneys and subject matter experts who have delivered pertinent and timely content outlining legal and policy information that affects every school district throughout our state!
NCASA thanks all who presented, attended and sponsored our
2022 School Law & Policy Symposium. This event would not have been a success without you!
We look forward to seeing you NEXT YEAR!
For those who registered and attended our event, visit our Whova App Website for more content!
NOTE: All content presented on our Whova App will ONLY be made available up to 90-days after our event has concluded.
NCASA's 2022 School Law and Policy Symposium has now closed. NCASA's Advocacy Team and education legal professionals from across the state presented a wide range of how to navigate and plan for legal issues that affect your school districts each day.
Below were the topics covered at this event:
Student Mental Health Obligations

2022 Legislative Update

2022 Budget Update

Federal Issues Update

Exceptional Children Law & Policy Update

Case Law Update Free Speech For School Employees

Academic Freedom In Publicly Funded Schools

School Personnel Update

Teacher & Administrator Compensation Update

School Finance Overview & Hot Topics

Student Discipline Issues

Technology & Cybersecurity Issues
See what District Leaders from across the state are saying about their experiences at the School Law & Policy Symposium!