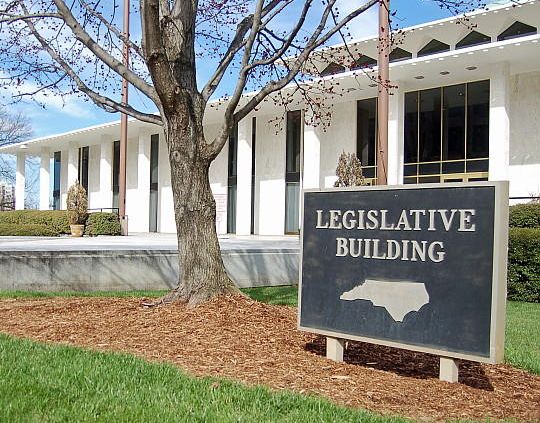 The new House Select Committee On An Education System For North Carolina's Future is scheduled to hold its first meeting on Monday, focusing on "issues related to education in elementary and secondary schools." While an agenda for Monday's meeting has yet to be released, an email from the NC Department of Public Instruction states the Committee will focus on the following areas:
Requirements of the standard course of study;
Outcomes of the standard course of study, including the appropriate metrics;
Opportunities for students to demonstrate competency at their own pace; and
Funding and outcomes of current programs, including partnerships with nonprofits, that support the standards and outcomes of sound basic education.
The Committee will be led by Rep. John Torbett (R-Gaston), Senior Chair, joined by Chairs Rep. Hugh Blackwell (R-Burke), Rep. Pat Hurley (R-Randolph), and Rep. David Willis (R-Union). Other committee members include Reps. Cecil Brockman (D-Guilford), Brian Farkas (D-Pitt), Rachel Hunt (D-Mecklenburg), Phil Shepard (R-Onslow), and Jeff Zenger (R-Forsyth). Members of the public can view a livestream of Monday's meeting on the NCGA website.
In addition to announcing the membership of the new House Select Committee, legislative leadership also recently announced House and Senate appointments to the Joint Legislative Education Oversight Committee (JLEOC):
Co-Chairs: Sen. Deanna Ballard (R-Watauga), Rep. Hugh Blackwell (R-Burke)
Vice Chairs: Rep. Jeffrey Elmore (R-Wilkes), Rep. Pat Hurley (R-Randolph), Sen. Michael Lee (R-New Hanover), Rep. John Sauls (R-Harnett)
Members: Rep. Cecil Brockman (D-Guilford), Rep. Ashton Wheeler Clemmons (D-Guilford), Sen. Don Davis (D-Greene), Sen. Carl Ford (R-Rowan), Sen. Amy Galey (R-Alamance), Sen. Kathy Harrington (R-Gaston), Rep. Howard Hunter III (D-Gates), Sen. Steve Jarvis (R-Davidson), Rep. Marvin Lucas (D-Cumberland), Sen. Tom McInnis (R-Richmond), Sen. Gladys Robinson (D-Guilford), Sen. Vickie Sawyer (R-Iredell), and Sen. Joyce Waddell (D-Mecklenburg).
NCASA will continue to monitor the meetings of both committees and report any pertinent information back to members in our weekly newsletter.